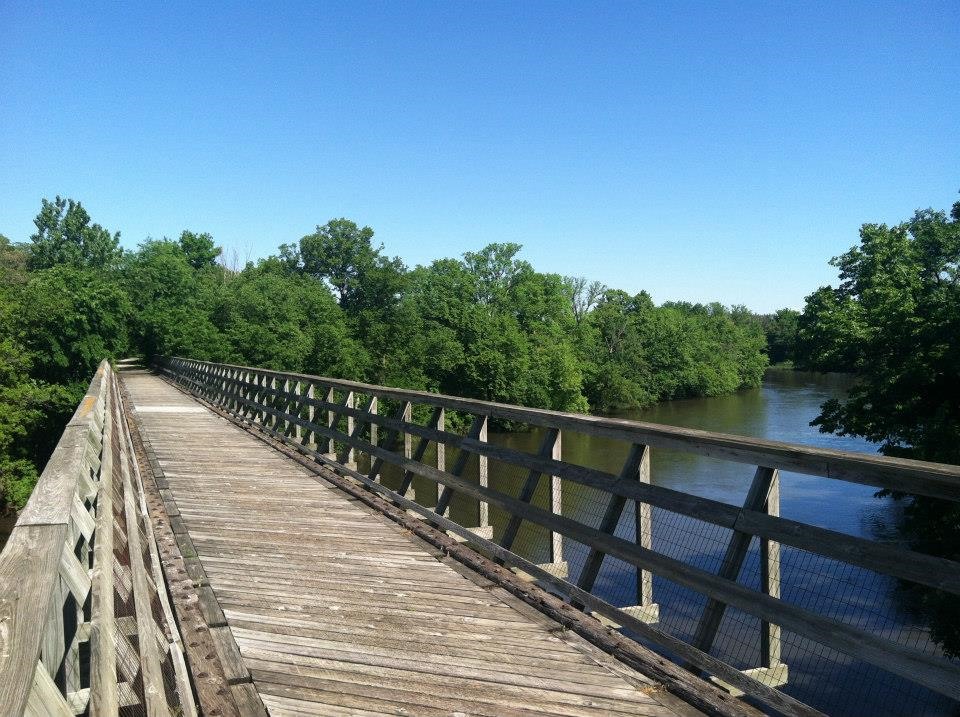 Features

Packed sand/limestone trails suitable for hiking, biking, nature observation, cross-country skiing, or snowmobiling
Scenic areas including bridge crossing the Des Moines River
Viewing of area wildlife and domesticated buffalo raised on adjoining farm area
39 miles from Rolfe to Eagle Grove
No entrance fees
Shelter house/bathrooms and seating has been added to take a rest finishing or beginning the trail
Wilcox Campground just next door to the Trail, has 4 Electric/Water campsites. $20.00 a night. Dump Station available. If not camping there is a $15.00 fee for dumping.
There is a grassy area for tent camping. $5.00 a night.